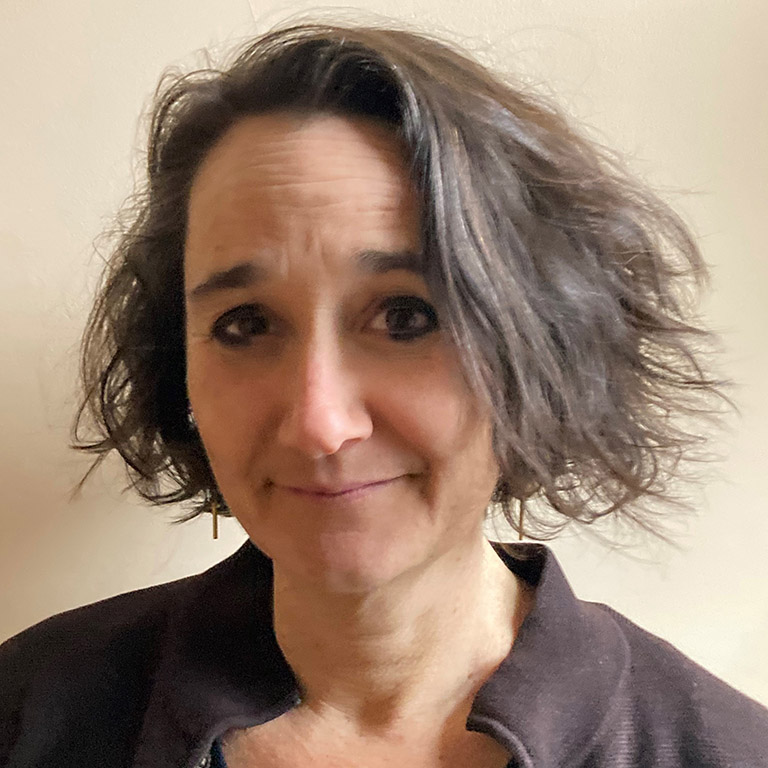 Rebecca Lave
Professor, Geography
Education
Ph.D., UC Berkeley, 2008
M.C.P., MIT, 1997
Research
Critical physical geography
Historical landscape and hydroscape change
Stream restoration
Political economy
Political ecology
Science and Technology Studies (STS)
Teaching
G208 Nature & Society
G315 Environmental Conservation
G341 Ecological Restoration: Science, Politics, and Ethics
G368 Water in the Midwest
G447/547 Multi-Species Relations: Plant/Animal/Human/Insect/Fungi/Bacteria
G448/548 Capitalism and Nature
Representative publications
Lave, R. and M. Malone. (Accepted).  "Doing Engaged Scholarship: Why Methods Matter." In Key Methods in Geography, edited by N. Clifford and M. Cope.  London: Sage. 

Lave, R. and M. Doyle. 2021. Streams of Revenue: The Restoration Economy and the Ecosystems it Creates.  MIT Press. 

Biermann, C., L. Kelley, and R. Lave. 2021. "Putting the Anthropocene into Practice: Methodological Implications."  Annals of the American Association of Geographers 111 (2):808-818. 

Lave, R., C. Biermann, and S. Lane, eds. 2018. Handbook of Critical Physical Geography. London: Palgrave. 

Lave, R. 2017. "Getting back to our roots: Integrating critical physical and social science in the early work of Michael Watts." In Other Geographies: The Influences of Michael Watts, edited by S. Chari, S. Freidberg, V. Gidwani, J. Ribot and W. Wolford, 43-54. Oxford: Wiley. 

Lave, R. 2015. "Reassembling the structural: Political ecology and Actor-Network Theory." In Handbook of Political Ecology, edited by T. Perrault, J. McCarthy and G. Bridge, 213-223. New York: Routledge. 

Doyle, M., Jai Singh, R. Lave, and M. Robertson. 2015. "The morphology of streams restored for market and non-market purposes: Insights from a mixed natural-social science approach." Water Resources Research 51 (7):5603-5622. (Invited)  [Winner of the 2018 AAG Geomorphology Specialty Group G.K. Gilbert Award.] 

Lave, R. 2015. "The Future of Socio-Ecological Expertise."  Annals of the American Association of Geographers 105(2): 244-252. 

Lave, R. 2012.  Fields and Streams: Stream Restoration, Neoliberalism and the Future of Environmental Science.  University of Georgia Press. 

Lave, R., P. Mirowski, and S. Randalls. 2010. "Introduction: STS and Neoliberal Science." Social Studies of Science 40 (5):659-675.